There are multiple settings can be done using keypad other than lock/unlock/open/close. Here is the list of all keycode settings

If you are going to be using your phone and the First Watch Guardian app, please advance to page 7. (ATTN: ONLY PROCEED WITH THE FOLLOWING STEPS IF YOU DO NOT INTEND TO USE YOUR SMART PHONE AND THE FIRST WATCH GUARDIAN APP TO ACCESS YOUR SAFE. IF YOU LATER DECIDE TO USE THE FIRST WATCH APP YOU MUST RESET THE SAFE'S LOCK)
Factory Preset Code
All Orcheln Outdoors Smart Safes (by First Watch) come with the same 8 digit
Factory Preset Code: 1 2 3 4 5 6 7 8.
This Code will only be used to set up your Master Code.
Master Code
The Master Code is an 8 Digit Code created by the 1st user, used to set up user codes and perform the functions of the safe, detailed in this manual.
To set the Master Code, follow these steps:

This is now the master code. NOTE: Master Code CANNOT be used to unlock the safe.
User Code
A 4 digit Code. User Codes will have 24/7 access. Temporary user codes have to be created using mobile app and are number of uses and/or time bound.
To add a new user code, follow these steps:

*N = a number 1-49. Up to 49 users codes can be set
NOTE: BEFORE YOU CLOSE YOUR SAFE'S DOOR, BE SURE TO TEST YOUR USER CODE TO MAKE SURE IT HAS BEEN ENTERED PROPERLY, AND THAT THE DOOR CAN BE UNLOCKED SUCCESSFULLY.
Delete User Code

*N = a number 1-49. Up to 49 users codes can be set

If you forget the number (1-49) assigned to a user, you can use the user code to delete it as well
Add E-Key
(Limited to 49)

*N = a number 1-49. Up to 49 E-Keys can be set
Only Supports First Watch E-Keys
Delete E-Key

*N = 0 to delete all E-Keys, or N= 1-49
Hidden Code
8 digit random numeric code tied with serial # used to reactivate factory preset code. (To retrieve this hidden code, contact HMC to verify ownership (24 hour waiting period) This will reset everything including removing all mobile users, user codes, PIN, BLE FOBs & E-keys)
To use Hidden Code:

Open Safe:
To Open your Safe: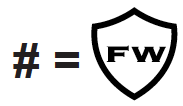 | | |
| --- | --- |
| Open (unlock) | # + User Code(4 digits) |
| | | |
| --- | --- | --- |
| Set/Change Master Code | *Factory Preset Code*10*Master Code# | Once Master Code is set, Factory preset code is not active |
| Add a user code (limit up to 49) | *Master Code*20*n*(4 digit user code)# | n = a number 1-49. This will be the user number. You cannot add a schedule when adding a user code with the keypad |
| Delete User Code | *Master Code*30*n# | n=0 (to delete all) or n=1 - 49 to delete individual user |
| Delete user code using actual user code | *Master Code*31*(4 digit user code)# | If you forget what number (1 - 49) was assigned to a user, you can use their user code to delete it as well |
| Add E-Key (limit up to 49) (Only Supports First Watch E-Keys, Sold Separately) | *Master Code*40*n # and now insert E-Key | n= 1 - 49 |
| Delete E-Key | *Master Code*41*n# | n=0 (to delete all) or n=1 - 49 |
| Add BLE FOB (limit up to 49) (Only Supports First Watch E-Keys, Sold Separately) | *Master Code*50*n*1# and now Press & hold key on fob | n= 1 - 49 |
| Delete BLE Fob | *Master Code*51*n# | n=0 (to delete all) or n=1 - 49, n = fob # |
| Reset alarm | #(user code) | For example, when vibration is detected you can reset the alarm by using the Reset Alarm code |
| Keypad sound on/off | *Master Code*70*n# | n = 0(off), 1(on) - default on |
| Vacation mode | *Master Code*71*n# | n = 0(disabled), 1(enabled) - default disabled. When this mode is enabled, all local & remote operations are disabled using the mobile app |
| Keypad | *Master Code*72*n# | n = 0(disabled), 1 (enabled) - default enabled. When the Keypad is disabled, only Keypad enabled commands will be processed and all others will be ignored |
| Vibration sensor on/off | *Master Code*73*n# | n = 0(off), 1(on) - default off |
| Spy Protection | *Master Code*77*n# | n = 0(disabled), 1(enabled) - default disabled |